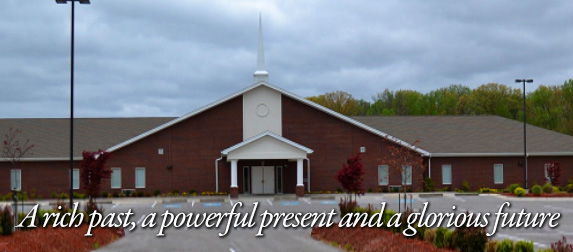 Mt. Pleasant Church of Christ
10219 Highway 185
Bowling Green, KY 42101
Phone: 270-777-1828
Email: mtpleasantchurch@bellsouth.net
Sunday: 9:00am, 10:00am, 6:00pm
Wednesday: 6:30pm
Learn more about us

New Update From Elders
It is very exciting to have unity within the congregation again as we feel it is the right time to go back to one service and Bible study on Sunday morning. Everyone will remain in the auditorium as we will not be offering individual classes at this time. Please note the times of services as there are changes:
➢ Sunday mornings: Bible Study at 9:00 and Worship at 10:00
➢ Sunday evening worship at 6:00
➢ Wednesday Evening Bible Study at 6:30PM
We look forward to seeing everyone together again. We ask that you continue to exercise social distancing and take proper actions to prevent the spread of illnesses. All seating will be open, but we would like for everyone to spread out as much as possible while families remain together. Children should remain with you at all times. We will continue to deep clean and sanitize especially during this time. We must all work together to keep each other healthy and reduce the spread of germs.
If you have any questions or concerns, please express them to the elders.
We must remember to have a greater faith than fear and God remains in control. We are looking forward to seeing you Sunday!
Many Blessings,
The Mt. Pleasant Eldership
Today's Worship
Sunday & Wednesday Evening Services To Resume
Greetings! As we strive for our church family to assemble as normal, we feel it is the proper time to begin evening services again. We will be assembling Sunday evenings at 6 pm beginning June 14. We will be assembling Wednesday evenings at 6:30 pmbeginning June 17. For now, all assemblies will be limited to the auditorium. Also, the two services on Sunday morning at 8:30 am and 10:30 am will continue at this time but subject to change in the near future. We will be continuing at all services to promote safety and encourage you to use your best judgment based upon the situation of you and your family.
Thank you for your patience as we have tried to work through this trying time. The eldership appreciates all your words of support and encouragement and we encourage you to call on us if you need anything.
Sincerely,
Mt. Pleasant Elders
Saturday, November 28, 2020
"Give praise to the LORD, proclaim his name; make known among the nations what he has done."(
Daily Reading
, ESV)